Dean One actively improves the performance of their Business Partners
Dean One, part of the Gamma Telecom Group, provides telecom solutions for small to large enterprises. They have a large network of Business Partners who sell the products of Dean One to their local market. To ensure that these partners perform optimally, Dean One decided they wanted to help these partners influence their local market, and monitor their activity and goals.



With Partner Pulse we set up an easy to use platform to score, monitor and enable partners to gain more influence within their local market. This way Dean One gains insights into the performance of their resellers and their marketing and sales activities, and is able to actively help them improve the success of the partners.


Dean One Marketing & Sales Scorecard
After initial scoring was done, the scorecard gets updated with the latest information after the day-to-day discussions with the partner manager and sales support. Combined with sales data from the existing CRM environment, the scorecard transforms into a dynamic timeline revealing the progress of the partners and their growth opportunities.


Track and plan
Dean One can now actively track their high and low achievers and identify which partners need a hand. To help the partners improve their success they can directly communicate with the partners via preferred routes and plan and discuss the progress and todo's together with colleagues.


Personal Experience
With up-to-date information available on partner progress, the Partner Pulse platform is capable of delivering the most relevant content to the partner matching their situation and goals. We provide them their Best Next Step, whether it's about Marketing, Sales or Support. This learning curve becomes the basis for an automated partner support program, delivering your partners the experience they need and deserve.
Dean One wanted to gain insights in the Marketing and Sales activity of the Partners and improve their success. Together with Partner Pulse they laid the groundworks for a durable growth plan, while improving results from Day One.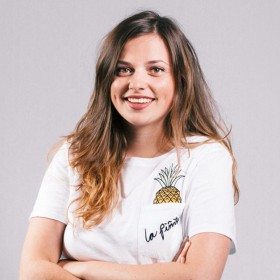 More marketing success
for your partners?
We're here to help.
Related articles