Gorilla Corporation Unveils Partner Pulse™ Scorecarding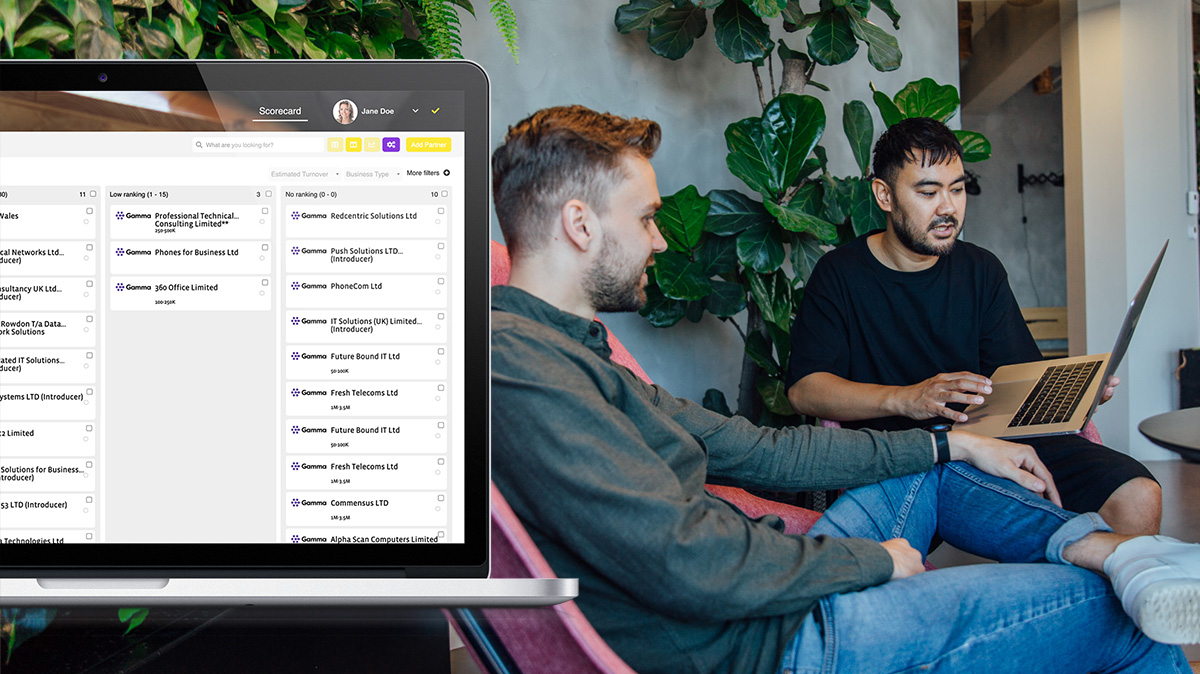 Gorilla Corporation Unveils Partner Pulse™ Scorecarding, A Breakthrough Technology To Improve Through-Channel Marketing Automation (TCMA)

SAN FRANCISCO, CA, USA, July 14th, 2021 – Gorilla Corporation, a leader in channel and partnership strategy and execution, today launched the Scorecarding Module for Partner Pulse(™), a new technology that profiles, tracks, and scores channel partner's capabilities, activities and results. 


With Partner Pulse(™) Scorecarding, activities are customized to focus on active partners for ranking and tiering, defining the next steps. Scorecarding is also utilized to identify new partners that also fit the strategic alignment of the manufacturer. Partner segments are nurtured with preconfigured to-partner marketing tools and businesses are able to set goals, learn, and evolve strategies to find out in-depth how partners are performing.


"Vendors in our space have long struggled to understand and visualize partner capabilities and performance improvements in a convenient and dynamic manner", said Maarten Elsenaar, CTO at Gorilla Corporation. "Thanks to our static and dynamic scorecarding, vendors can now recruit the right partners with absolute confidence, as well as have the knowledge of which partners to support and when.  This is a game-changer in efficiency and partner management effectiveness", he added.


360-degree view
With Partner Pulse, businesses can effectively design and implement dynamic partner scorecards, making use of both preconfigured and custom features. Partner Pulse integrates seamlessly with existing data sources from different organizational layers to provide in-depth reporting on key areas, helping to identify high performing partners and those performing below expectations thus aiding the development of new strategies accordingly in order to support growth. The Partner Pulse Scorecarding module can be used standalone or integrated with existing systems and platforms.  


Channel Segmentation
Partner Pulse Scorecarding enables businesses to break down their partner ecosystem into segments, allowing for automated and targeted campaigns. With effective segmentation, partner engagement can be maximized swiftly. Non-transacting partners are re-engaged via customizable activities. 


Result-driven technology
The advanced cornerstones of Partner Pulse are the foundation for improving marketing, sales, and partner performance, packaging the essential features and needs of through-channel marketing automation (TCMA). The platform includes capabilities around partner recruitment and enablement along with an artificial intelligence roadmap, combining platform technology and AI to bring to life a groundbreaking TCMA experience.
Gorilla services combined with technology set a new level of expectation for channel growth and results. With the launch of Partner Pulse, Gorilla simplifies the platform usability into a truly effortless experience.


Additional Modules
Partner Pulse as one integrated environment offers a range of modules with capabilities designed to improve TCMA processes alongside scorecarding. Partner Pulse also enables partners to drive professional marketing & co-branded campaigns, in addition to partner recruitment and onboarding through ready to use and easily accessible content and collateral. Pipeline and Lead Management is another key feature, generating more sales through pre-set parameters, automating notifications when opportunities arise, and automatically distributing leads. 
Partner Pulse comes with APIs to existing systems such as Salesforce, Hubspot and other third-party systems, providing the flexibility and integrations partners require. Channel partner enablement is effected through a natural language conversational chatbot and backed by Gorilla's expert marketing concierge native language global teams. 


Licensing and availability
Partner Pulse is available to the general market as of July 1st, 2021, and is licensed on a SaaS basis. Pricing is based on logical tiering based on a number of partners and is designed to be compelling to all users. Professional services are also available and can be customized to fit the specific needs of each customer.


Customer requests for demo and pricing, please connect with us here.

Media and analyst relations requests, please contact media@gorillaict.com.
About Gorilla Corporation
Gorilla Corporation is a leading provider of vendor partner marketing technologies and services for the IT channel. Gorilla enables next-generation partnering and helps technology vendors build broad channel ecosystems and partner programs and ensure scalable revenue growth. Gorilla's headquarters are located in San Francisco, USA with local offices in Europe, Africa and Asia-Pacific regions. To learn more about Gorilla Corporation, visit www.gorillaict.com

Contact:
Susanne Runald
VP of Marketing
Gorilla Corporations
media@gorillaict.com
Related articles