High volume Personalised Direct Mailing Lead Generation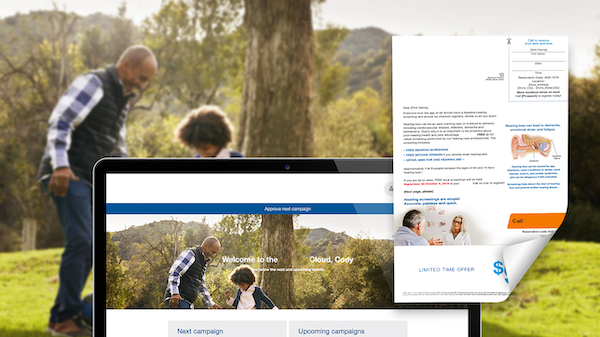 Aspire North, one of our US based partners, sends out 160.000 personalised direct mailing on behalf of a national hearing aid and care center on weekly basis.

These direct mailings contain an offer for a free hearing check up at the closest hearing aid and care center of the recipient. Beforehand, all the Direct Mailings were personalised via a manual process. We've introduced a portal for this client that automated and streamlined this process.

This resulted in a fully digitalised and controllable environment for client and partners and a serious reduction of processing time and cost.

The hearing aid and care center has a worldwide network of over 1500 independent hearing care professionals. This network helps people monitoring and solving hearing problems.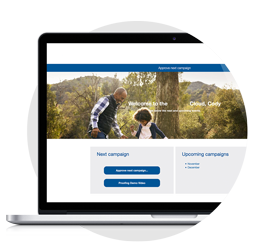 Cloud environment

We've setup a Cloud Environment to automate and streamline the direct mailing process. It has become easier for the the hearing aid and care center headquarters to start and execute these targetted campaigns. Regional Managers are able to log in and check the personalised offers of the hearing care professionals. Via their personal pipeline, they quickly check the artwork, and are able to approve or reject the piece.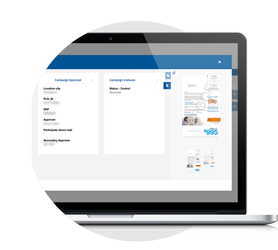 Easy and fast control process

If the regional manager noticed a mistake within the personalisable information on the proof of the mailshot of a local care center, he/she is able to directly edit the information of the dispenser and correct he error. If the piece is ready to be produced, the regional manager is able to approve the direct mailing for the production process within a single click.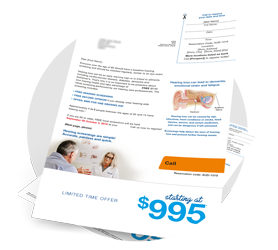 Reporting

Apart from the control process that the regional manager is responsible for, there is also a general control available for the HQ. Via a pipeline containing all the direct mailings that require approval, the HQ is able to quickly view the status of all the direct mailings. This way they can track the progress and, when necessary, take action when needed.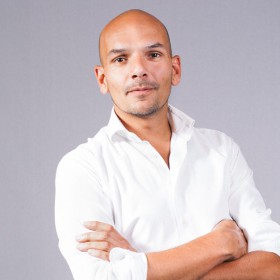 More marketing success
for your partners?
We're here to help you.
Related articles