Building your Partner Network isn't any different from building a quality sales lead funnel
Partner Development and Partner/Lead Generation are two faces of the same medal; tools and best practices to improve your network.
A typical buyer journey consists of a couple of consecutive stages in which your prospect becomes aware and interested in your product (or service) before moving to the stage of actually buying it. Your marketeers are very aware of this fact and use this framework on a daily basis to plan your company's content creation for fuelling lead generation.

Let's take a closer look at the Buyer's journey framework and discuss two important aspects of it. We'll see we can leverage these when we set up and plan for growth within the partner network, whilst we provide valuable input to generate even more leads.



Think marketing not sales

The age of cold calling is over, nothing new about that. Today's buyers google intensively before they contact you. So when a prospect reaches out to either you or your partner, he or she is already very aware of the ins and outs of your product.

The same logic applies to growing partner-driven revenue. You can't just set sales targets anymore and expect your partners to grow or live up to them. The relationship dynamics and competitive landscape have changed.

Both your partners and your leads should be able to find and access compelling and complementary content at the right time. Your challenge is to create, align and balance the right communication tools in the first three major phases of the Buyer Journey - Awareness, Consideration and Decision - with the prospects' goals and the partners' capabilities as your guiding principles:

Awareness
Goal of Prospect - Identify a problem or need and learn about a solution and how to benefit from it Partners capability - set up lead generation initiatives and maintain pace (Demand Generation)

Consideration
Goal of Prospect - Evaluation of possible ways and options on how to address problem or need Partners capability - Quickly find the right lead identifiers for matching with product options and specifications (Lead Nurturing)

Decision
Goal of Prospect - Choose the right solution and vendor and shape to exact needs Partners capability - Delivering a matching and coherent proof of capability and create a no-excuse environment (Opportunity Management)

Learning to manage these as three individual processes, will result in a valuable feedback loop turning your KPIs into data driven business development insights with parameters you can actually influence.



Everybody wants leads

The second important aspect of mapping the Buyer Journey is the Buyer Persona. Again a no brainer for nowadays marketing teams, but think about it, do you know them? Do your partners know them? Do you think these two thoughts match? Everybody wants leads, but we should give these leads what they require, by someone who is capable of providing it in a qualitative manner.

An insightful exercise could be to investigate the content that is available for the different Buyer Persona's (in the different phases discussed above) and match these to your Ideal Customer Profile. And preferably to your partners Ideal Customer Profile; as you want your leads to be handled with the most adequate approach possible.

Yes, this can be a hell of a job, but there are some shortcuts and some extra beneficials that will make it worth it. Structuring it properly with the input from Marketing on the Buyer Persona's and the Ideal Customer Profile from your Direct Sales team provides you with a blueprint and a checklist to match with the ICP of your partners. This standardisation (in combination with the right tooling) saves a lot of time and is for the majority possible via desk research. And again it pays off:

1. You know for sure how to route the right leads to the right partners, increasing conversion rates.
2. The feedback from this matching exercise is the input for marketing team to upgrade and extend current content, helping you with better leads
3. When finished you have done a full partner health check, with the right attributes to plan and measure future results
4. And last but not least, you have a nice 'to-do' list with empirical evidence of partners you should recruit.

With the right automation you can turn this into an ongoing feedback loop again, with razor sharp local marketing and sales activities, less channel conflicts and most importantly as a result, a Buyer Journey completely aligned with your Partner Development plan.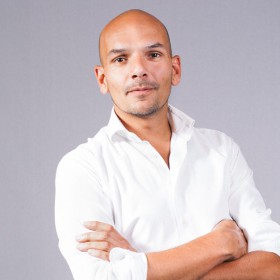 More marketing success
for your partners?
We're here to help you.
Related articles